Posted by Stacy Campbell on Friday, January 18, 2013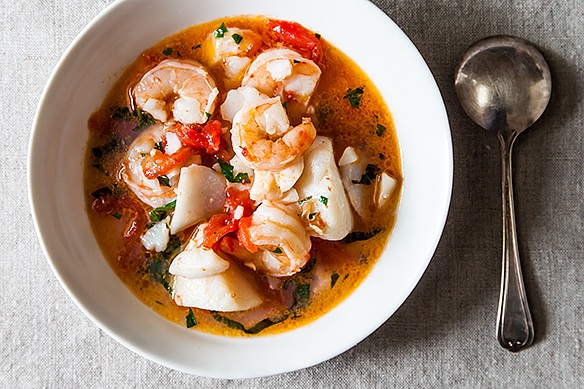 My girl, Aruba Dixon, asked to post the inaugural third Thursday recipe on my blog. Aruba is the main character in my debut novel, Dream Girl Awakened. Aruba believes the way to a man's heart is through his stomach. Aruba's By the Sea is the dish Aruba prepared for her friend's husband. Even took it to his practice and served him like a king on his lunch break. For those of you saying, "no she didn't", yes she did.
She also wanted me to include her famous facial, Aruba's Milk and Honey Heaven. She said it makes your face feel like a baby's bottom.
Judge for yourself and happy cooking!!!
Aruba's by the Sea
1 tsp canola or vegetable oil
1 medium green bell pepper, chopped
1 medium carrot, quartered and lengthwise and chopped
1/2 medium onion, chopped
3 tsp margarine
1 package Green Giant Steamers Honey Roasted sweet corn
12 oz frozen okra
1 -28 oz. can spicy red pepper diced tomatoes, undrained (or 2- 14.5 oz cans)
1 -14.5 oz chicken broth
1 tsp Cajun or Creole seasoning blend
1 tsp Old Bay seasoning
3 thin mild white fish fillets such as tilapia or catfish (about 4 oz each), rinsed and patted dry, and cut into 1-in squares
1 -2 lb. bag of raw, jumbo frozen shrimp, peeled, deveined, and thawed
White or yellow saffron rice
In a Dutch oven, heat the oil over medium-high heat, swirling to coat the bottom. Cook the bell pepper, carrot, and onion for 3 minutes, or until the onion is soft, stirring frequently. Stir in the tomatoes with liquid, broth, corn, margarine, and seasonings. Bring to a boil. Reduce heat and simmer, covered, for 20 minutes. Add the frozen okra, cover, and cook 15 minutes.
Gently stir in the tilapia and shrimp. Cook covered, for 5 minutes, or until the fish flakes easily when tested with a fork. Remove from the heat.
Let stand, covered, for 5 to 15 minutes so the flavors blend. Ladle into soup bowls and serve with white or yellow rice and crusty bread. Tastes even better the second day.
Aruba's Milk and Honey Heaven
2 tsps of uncooked oatmeal
1 Tbs ground almonds
1 Tbs milk
½ tsp honey
Mix all ingredients to the consistency of a thick pudding. Apply to the face and neck for fifteen minutes.
Rinse with lukewarm water, pat skin dry, and apply vitamin E oil to the skin.